Long Coffin
★ Magenta Holographic Glitter ★

INCLUDES:
★ 30 Press-On nails in 15 sizes
★ Nail file
★ Alcohol cleansing pad
★ Cuticle stick
★ Nail glue
★ Application instructions
- Exclusive coffin shape
- Nails are straight rather than curved
- Made of strong and durable high quality material, designed to look and feel like professional salon acrylic nails
- The base of the nails have a gentle flex to fit your natural nail shape, providing a seamless and comfortable fit
- Non damaging
- Easily customizable (check out our nail clippers)
- Quick and easy application and removal
- Long wearing if desired (up to 2+ weeks if application instructions are followed properly)
Orders are generally processed within 1-4 days, Monday - Friday (excluding holidays). Orders placed over the weekend will be processed the next business day.
For health and safety reasons our products are non-refundable, however if for any reason you are unhappy with your purchase, or your item is defective please contact us within 7 days of receiving your package at [email protected] and we'll be happy to assist you.

Reviews
Customer Reviews
Write a Review
Ask a Question
Filter Reviews:
justice
Pictures
Scandal beauty
ones
nails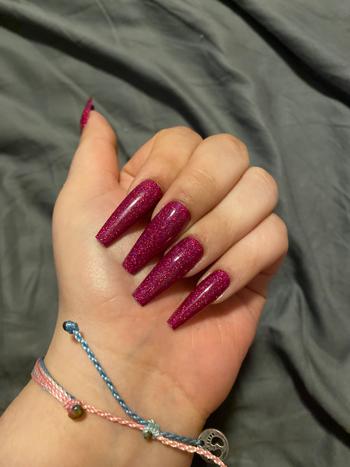 04/18/2022
Gorgeous
These are my absolute favorite ones! Pictures don't even do them justice. Scandal beauty is definitely the way to go if you want some good quality nails!
Nina

New york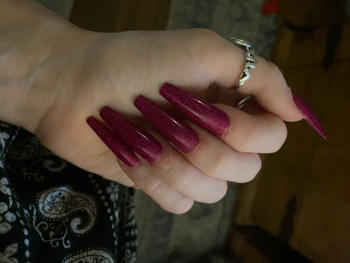 02/26/2022
u son of a ***** u did it again
i'm fully addicted to scandal pressons and have been for over a year. my favorites are the light pink sparkly's so when they were sold out i was crushed but i tried these on a whim and i LOVE them! such a gorgeous pink and they're gonna be so cute with all my okee outfits love u girls pls never change
Alexandria G.

United States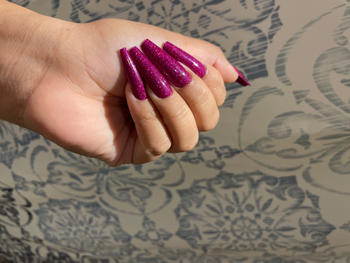 01/21/2022
I love them
They are so cute and they look just like the pictures and videos. Their so sparkly and it looks like I went to get my nails done! I will be ordering again.
Nayeli R.

United States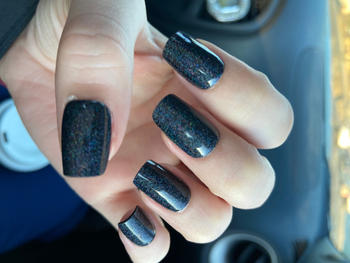 01/18/2022
Straight up amazing!
I have been using Scandal Beauty for about four or so months. Whenever I want to feel confident and boujee I immediately order Scandal Beauty. Right now I am trying to get every nail set but so far I don't have a complaint! They stay on and I can keep them long af on the weekend and then Sunday night I cut and shape them for my healthcare job. I use their clippers and files. Love this brand! Thank you so much for existing! :)
Mary C.

United States
08/22/2022
Amazing
Amazing fast shipping amazing quality this was my first time buying and I'll definitely buy again
05/05/2022
girl boss
i got them prom and i haven't used them yet but i just know they're gonna make my look STUNNING
Jessica M.

United States
04/24/2022
amazing
been almost two weeks, still have them on ♡ my hands go through a lot for my job, they're still perfect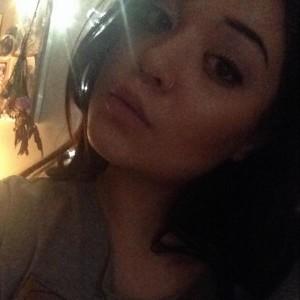 AF
Amanda F.

Canada
03/14/2022
Read my review
Let me start off by saying I'm a waitress, I work with food all day and I bang my nails on everything possible. I was so skeptical to buy these press of nails I thought it was going to be a waste of money. I was SO WRONG. these nails last me longer than when I get them done at a salon, I pay 60 plus $ to get one set of gel nails that fall off in a week, I pay 25$ for 3 sets of these press on and I'm good for a month 1/2. Absolutely amazing. I am never going back to a salon for my nails only scandal beauty. BEST NAILS EVER!!!!!!♥️♥️♥️
Julianna

New Jersey USA
01/14/2022
I was so excited to get these in the mails and they came just as expected. The packaging is so cute and I can't wait to wear them.
I will for sure be ordering again.
Nayeli R.

Waco Texas