Reviews
Customer Reviews
Write a Review
Ask a Question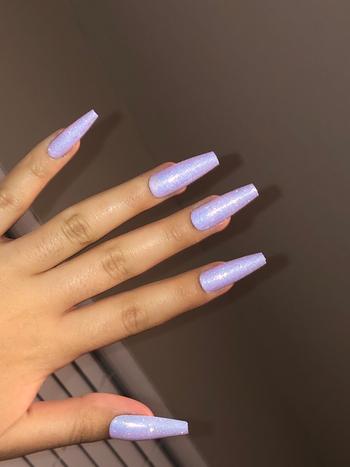 08/20/2021
very similar to a real nail!
i had seen these nails all over my social media so i wanted to try them out, and YALL! the nails are so sturdy, the glue is magnificent, the nails are SOOO CUTE and so well made too. application process is very easy too! the packaging was so unique and i got a thank you card too :,). definitely buying again! thank u so much >3
Khloe O.

Los Angeles
05/16/2021
AMAZING!!
These are the best nails ever! I've told everyone I know about them. I move all of my stuff from college home and didn't lose one nailing attached a photo of all of stuff with my nails! 1000000/10
Reyna

New Mexico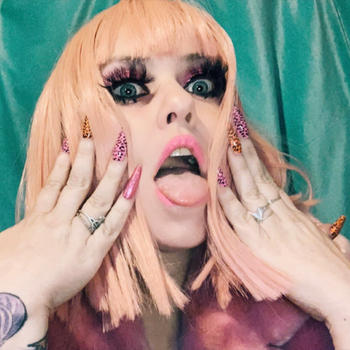 05/07/2021
Can I give more than 5 stars please??
These nails are the BEST comes with everything you need, glue, the stickers, the box is SO CUTE on its own, I just love them so much the glitter nails are a dream, perfect for shoots. I'm obsessed
Rio W.

United States
08/27/2021
Highly recommend!
These nails are amazing!!! I love that they are reusable if you take care of them. They're super durable, and they're super pretty, too. They can be any length you want :).
08/16/2021
AMAZED
These are hands down the BEST press on nails ever! I cut them down with the red nail cutter from tik tok. I work at Walmart. Therefore I unload trucks, open boxes (that sometimes pop the back of your nails) and throw freight 40 hours a week. Then I go home and be the best mom to a two year old. I have only lost ONE nail in 10 days. That's saying a lot for me. These are NOT your typical press on's! They are worth the price! Buying again!
Lauren

Atlanta, GA
WHAT'S INCLUDED
The perfect lilac with fine iridescent holographic glitter
30 Press-On nails in 15 sizes
Nail file
Alcohol cleansing pad
Cuticle stick
Nail glue
30 adhesive tabs
Application instructions
HOW TO APPLY
1
SELECT THE CORRECT SIZE NAIL FOR EACH FINGER
2
PREP YOUR NATURAL NAILS
3
APPLY THE ADHESIVE, ATTACH & CUSTOMIZE
WHY SCANDAL?
Our nails are stronger, thicker and more durable than the average press-on nails.  Designed to look & feel like a professional salon set, without the damage or commitment.
Ditch the salon and save hours of time and hundreds of dollars.
Get perfect nails in minutes, anywhere, any time. No appointment needed.
UV coated and waterproof. Get up to 3 weeks wear time with proper application using our exclusive, extra strength Scandal Beauty nail glue.
Use less glue for a shorter wear time, or use our adhesive tabs to wear your nails for just the night! All our sets come complete with both adhesive options.
No acetone needed! Follow our removal instructions to easily remove your press-ons with no damage to your natural nails.
Our sets come complete with 30 nails in 15 sizes so everyone can find their perfect fit and have flawless, salon quality nails at an affordable price.
Our nails can be cut, filed, reshaped, repainted and reused. Try mixing and matching our styles to create your own custom set!
Made of premium quality ABS acrylic material, our nails won't chip, break or bend. The base of the nails feature a gentle flex to fit your natural nail shape, providing a seamless and comfortable fit.