LOVE SPELL
Long Coffin Shape.
The perfect lilac with fine iridescent holographic glitter
Included
Long Coffin Shape.
The perfect lilac with fine iridescent holographic glitter
30 Press-On nails in 15 sizes
Nail file
Alcohol cleansing pad
Cuticle stick
Nail glue
30 adhesive tabs
Application instructions
Long Coffin Shape.
The perfect lilac with fine iridescent holographic glitter
30 Press-On nails in 15 sizes
Nail file
Alcohol cleansing pad
Cuticle stick
Nail glue
30 adhesive tabs
Application instructions
Exclusive coffin shape
Nails are straight rather than curved
Made of strong and durable high quality material, designed to look and feel like professional salon acrylic nails
The base of the nails have a gentle flex to fit your natural nail shape, providing a seamless and comfortable fit
Non damaging
Easily customizable (check out our nail clippers)
Quick and easy application and removal
Long wearing if desired (up to 2 weeks if application instructions are followed properly)
Orders are generally processed within 1-4 days, Monday - Friday (excluding holidays). Orders placed over the weekend will be processed the next business day.
For health and safety reasons our products are non-refundable, however if for any reason you are unhappy with your purchase, or your item is defective please contact us within 7 days of receiving your package at [email protected] and we'll be happy to assist you.

Reviews
Customer Reviews
Write a Review
Ask a Question
12/22/2021
100% recommend
I bought these off of glitter death as these are sold out. They are beautiful and I can't believe they're press on. My friends and family can't believe they're press on either. They really amazing quality, the packaging is cute too.
Michelle

British Columbia, Canada
10/08/2021
Amazing
Super quick and easy and lasts a long time! I've gotten so so many compliments and no one knows what they're press sans until I tell them
Jaden F.

United States
10/07/2021
Absolutely amazing!
I found scandal beauty through tik tok. I'm a stay at home mom who is in powerlifting. I needed something durable, and practical. I wanted to try "love spell" bc what girl doesn't love sparkle?! I have got to say, these nails are soo good!! They are super durable and the sparkle is smooth and has stayed on. I've lifted, took a hot bath, did dishes etc and no sign of faulty nails! I'm hoping the shine and color/sparkle stay on as long as the nails do. Seriously, the best "press on" nails I've ever tried! My ONLY complaint is that I hope they come out with nails that are already a medium/short nail that I don't have to cut and file myself. That would put them over the top
Kylee

Indiana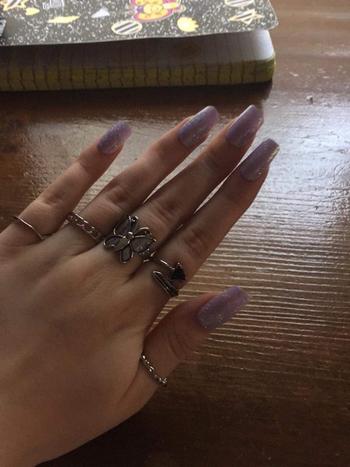 08/27/2021
Highly recommend!
These nails are amazing!!! I love that they are reusable if you take care of them. They're super durable, and they're super pretty, too. They can be any length you want :).
Talia N.

United States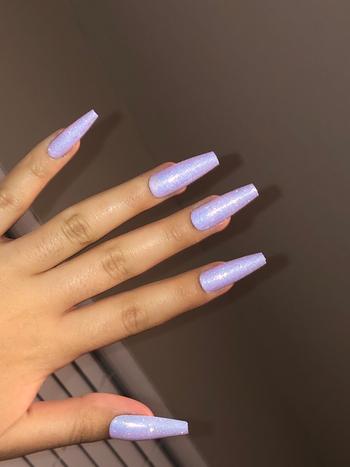 08/20/2021
very similar to a real nail!
i had seen these nails all over my social media so i wanted to try them out, and YALL! the nails are so sturdy, the glue is magnificent, the nails are SOOO CUTE and so well made too. application process is very easy too! the packaging was so unique and i got a thank you card too :,). definitely buying again! thank u so much >3
Khloe O.

Los Angeles
06/09/2021
Better than I expected!!
Will buy more definitely! Really good quality nails and they are so pretty !!!!! Love them! I did cut them because of my job but they are still strong and don't loose the shape!
Adrimar

Puerto Rico
05/16/2021
AMAZING!!
These are the best nails ever! I've told everyone I know about them. I move all of my stuff from college home and didn't lose one nailing attached a photo of all of stuff with my nails! 1000000/10
Reyna

New Mexico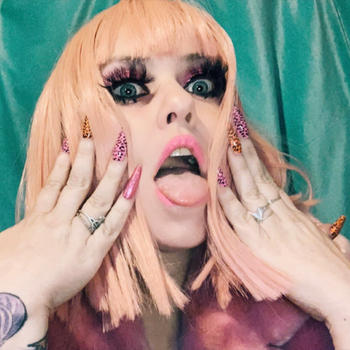 05/07/2021
Can I give more than 5 stars please??
These nails are the BEST comes with everything you need, glue, the stickers, the box is SO CUTE on its own, I just love them so much the glitter nails are a dream, perfect for shoots. I'm obsessed
Rio W.

United States
10/15/2021
AMAZING!!!
I bought these to wear for my college graduation and they were perfect! The color matched with my school colors and I got so many compliments!!! I can't wait to buy another set so I can feel fierce all over again!
Courtnie B.

United States