QUEEN B@#$H
Shape: Long Coffin
★ Magenta Holographic Glitter ★

INCLUDES:
★ 30 Press-On nails in 15 sizes
★ Nail file
★ Alcohol cleansing pad
★ Cuticle stick
★ Nail glue
★ Application instructions
- Exclusive coffin shape
- Nails are straight rather than curved
- Made of strong and durable high quality material, designed to look and feel like professional salon acrylic nails
- The base of the nails have a gentle flex to fit your natural nail shape, providing a seamless and comfortable fit
- Non damaging
- Easily customizable (check out our nail clippers)
- Quick and easy application and removal
- Long wearing if desired (up to 2+ weeks if application instructions are followed properly)
Orders are generally processed within 1-3 days, Monday - Friday (excluding holidays). Orders placed over the weekend will be processed the next business day. 
Gift cards are delivered by email.
For health and safety reasons our products are non-refundable, however if for any reason you are unhappy with your purchase, or your item is defective please contact us within 7 days of receiving your package at help@scandalbeauty.com and we'll be happy to assist you.

Reviews
Customer Reviews
Write a Review
Ask a Question
Filter Reviews:
justice
Pictures
Scandal beauty
ones
nails
08/02/2023
Rusti H.

United States
So pretty
Love the pink and glitter
08/22/2022
Lexie B.

United States
Amazing
Amazing fast shipping amazing quality this was my first time buying and I'll definitely buy again
05/05/2022
Jessica M.

United States
girl boss
i got them prom and i haven't used them yet but i just know they're gonna make my look STUNNING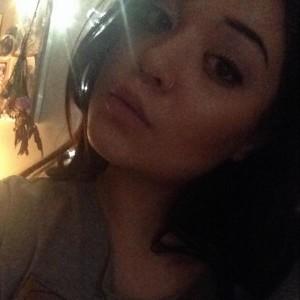 AF
04/24/2022
Amanda F.

Canada
amazing
been almost two weeks, still have them on ♡ my hands go through a lot for my job, they're still perfect
04/18/2022
Nina

New york
03/14/2022
Julianna

New Jersey USA
Read my review
Let me start off by saying I'm a waitress, I work with food all day and I bang my nails on everything possible. I was so skeptical to buy these press of nails I thought it was going to be a waste of money. I was SO WRONG. these nails last me longer than when I get them done at a salon, I pay 60 plus $ to get one set of gel nails that fall off in a week, I pay 25$ for 3 sets of these press on and I'm good for a month 1/2. Absolutely amazing. I am never going back to a salon for my nails only scandal beauty. BEST NAILS EVER!!!!!!♥️♥️♥️
02/26/2022
Alexandria G.

United States
u son of a ***** u did it again
i'm fully addicted to scandal pressons and have been for over a year. my favorites are the light pink sparkly's so when they were sold out i was crushed but i tried these on a whim and i LOVE them! such a gorgeous pink and they're gonna be so cute with all my okee outfits love u girls pls never change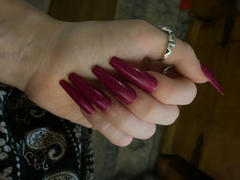 01/21/2022
Nayeli R.

United States
01/18/2022
Mary C.

United States
Straight up amazing!
I have been using Scandal Beauty for about four or so months. Whenever I want to feel confident and boujee I immediately order Scandal Beauty. Right now I am trying to get every nail set but so far I don't have a complaint! They stay on and I can keep them long af on the weekend and then Sunday night I cut and shape them for my healthcare job. I use their clippers and files. Love this brand! Thank you so much for existing! :)